Cycling towards the Athens' skyline
Morning
08:30Hotel pick-up
We pick you up from your hotel and shuttle you to the starting point
09:15Arrival at the starting point
Normally the shuttle service to the cable car takes approx 45 minutes. We will chose the time of the day to avoid any traffic during the rush hour.
Cable car up to the mountain
That is a lovely way to go up the mountain. Simply breathtaking! It will take us 15-20 minutes to get to the end.
10:00Bike fitting and adjustments
We fit you on the bike(s) ensuring a proper cycling position. (if you have any recent measurements please let us know in advance)
Short briefing
Sharing a few details and ideas on how to make the best out of the route
Cycling
Distance: 35km Elevation: 700m
Swipe for more options!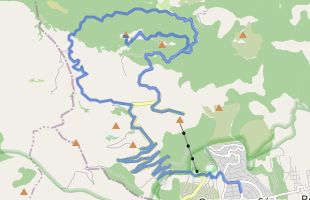 Distance: 47km Elevation: 1150m
Swipe for more options!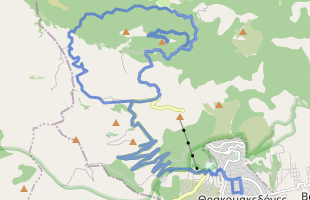 10:30Cycling the forest roads of mt. Parnitha
The biggest part of the route is closed for vehicle's circulation making the cycling here quite, safe and beautiful. The ride imposes no major difficulties, since the rider will only have to cover a few uphill parts. The most impressive thing on this cycling route is the constantly changing views, as it circles the mountain mass on Parnitha. On a clear day some can see the Aegean sea beyond the Evia island.
Option to increase the millage / elevation
The current route allow us to increase the route's length and difficulty. Please let us know to adjust the day accordingly.
After Cycling
Light lunch [Optional]
after the ride we may have some lunch at a local restaurant and avoid feeling empty (the cost of the lunch is not included)
15:00Shuttle to the hotel
We shuttle you to the hotel.
16:00Arrival at the hotel
Things to see
mt Parnitha - Mt Parnitha
Climbing up the Mt Parnitha is a bike ride all cyclist should do during their time in Athens. It is truly stunning long climb that will take you to the city's highest point.