Have a cycling break? Never stop exploring
Apart from the great cycling, Leonidio offers a few great experiences you can enjoy during your off-the-saddle time or on your rest days. Below you may find the things that we loved in Leonidio.
Pyrgos Trikalioti (1808)
Mr. Tsikaliotis managed to set up a successful business in Trieste, but he didn't forget his origins. When he returned back to Leonidio, while being part of a secret society, which helped the Greek revolution against the Ottoman Empire, he had reasons to believe that his life was at stake, or that there were people who were planning to steal from his great fortune. That made him build a phenomenally traditional house, however, it was severely fortified with a number of intelligent tweaks that could keep looters of that time away.
Mrs. Eygenia, the guide of the building, will make sure to provide you with all the information you will need to appreciate the stories behind that special fortified design. There is no cost for this tour and you can book it simply by contacting your hotel's reception.
Farmer Women's Association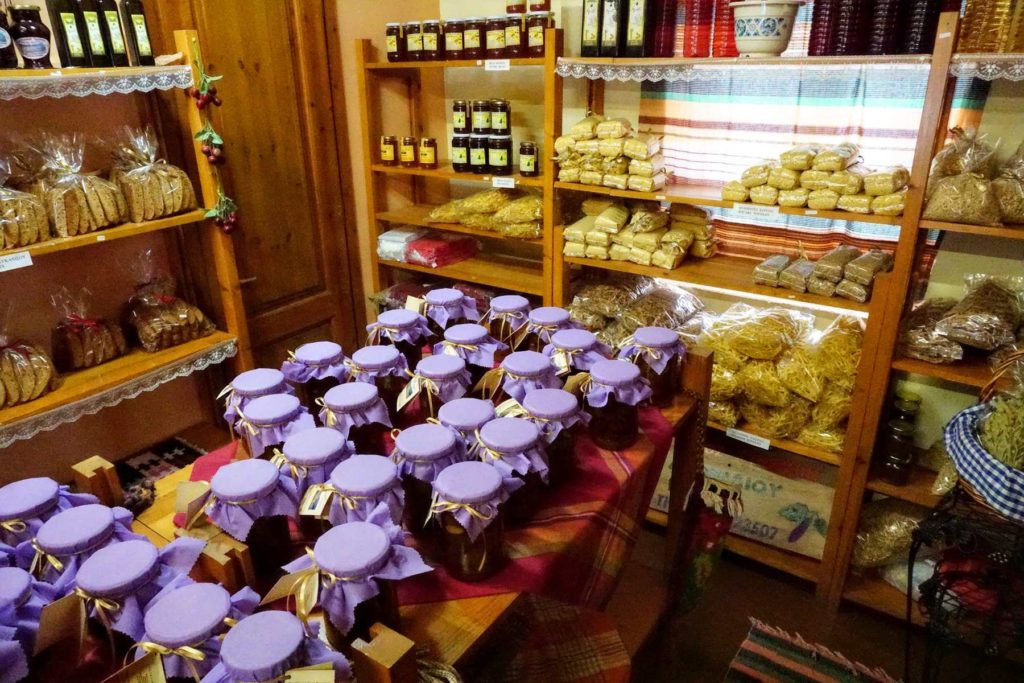 Someone can easily spot their kiosk with some for the tastiest traditional and most premium homemade products, by the banks of the river at the main bridge (map). Everything here is made by true passion and loyalty to the traditional ways of cooking and preparing those delicacies. The initiative was taken up by 60 women 20 years ago. Since then, the total number of the Association's members has significantly decreased to 7, which puts a tremendous pressure on the projects prospects. During our time in Leonidio, we had the chance to try pretty much everything those women make. There are also some seriously good cycling snacks there. 🙂 Always feels nice while supporting them.
Weaving
Did you know that there is special weaving technique, which is the same for the last 300 – 400 years? In those times, when shopping malls and cheap fashion still were concepts that seemed impossible, women used to hold bags for moving around their village with their vegetables, their bread or any other kind of personal belongings when attending a social occasion. It was part of the tradition that each woman should weave her own bag. Therefore, and following this special technique, those bags where not only extremely durable, but they were following a colorful pattern, making each bag look differently. Being practical doesn't mean sacrificing being unique and colorful 🙂 A young lady's engagement would signal the beginning of an enormous weaving project. She, with the help of others, frequently older women, had to prepare a whole carpet. The longer the carpet and the more complex the drawing pattern was, the more the lady was appreciated by the villagers and the more the blessings were for the couple's prosperity. Those artworks could reach being more that 5m long (50kg). Today, even by looking at them, it is hard to believe how they managed to make them without any mistakes. Ask your hotel to tell when a local volunteer can show you around those masterpieces.
Monastery of St Nicholas Sintzas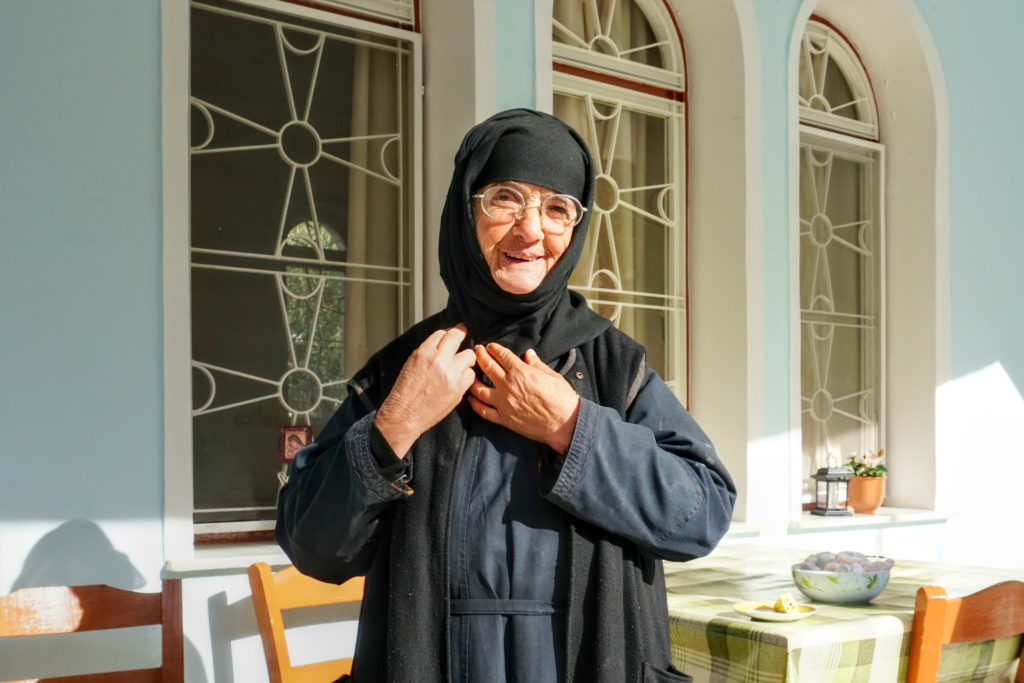 (map) An easy, uphill hiking path (also accessible by car) on the southern part of Leonidio, will take you out of the town, to a fabulous olive tree farm. Later on, the path gets a bit steeper, with the first panoramic, wonderful views of Leonidio getting all the attention. The end of the road is where the monastery is located. There is only one female monk, who is taking care of the whole monastery, therefore do not forget to bring her some food or provisions on your way there. She is very kind and her honest, welcoming smile made our hearts warm and loving. Note: She is at the monastery from Greek Easter until the end of October.
Greek Coffee Roasting
While walking in the main road of Leonidio, jump in the mini market of Mr. Ilias, called Cava and found on the main steep (map), and ask him when he plans to roast coffee beans and prepare the famous Greek coffee. The roasting process must be slow and gradual so that the coffee beans realise their unique scent in the air around the mt. Ilias grocery store.
Handmade Cookies
The famous pizzaria of Leonidio (In Leonidio) occasionally hosts mrs. Maria who, using the traditional oven heated by pieces of wood, makes some extremely delicious cookies. The way she prepares the dough is gentle and soft. She takes care that the baking is not too much, so that the cookies are burned, or too short which makes the cookies soft. That might sound like an easy task, however, doing so in a wood oven has some serious challenges. With her smile and years of experience, she makes sure all cookies are perfect every time. Lastly, getting some of those cookies along your cycling rides is great idea!
Olive Oil Production
Just 15 minutes on foot, heading from the centre of Leonidio to the beach side, you can visit a small, but quite modern, olive oil production facility. If it happens you to be there from November to January, paying a visit to the facility is something you shouldn't miss. You will witness families coming for from the villages close by, to patiently wait for the moment to taste the oil olive oil produced by their own olives. They usually bring a few tomatoes, fresh bread, homemade cheese and "tsipouro" (oh yes! you are going to love that) to celebrate the year's production. Everyone is welcome, as long as all drink the tsipouro! You may also purchase bottles of fresh olive oil. Ask the owner.
The farming zone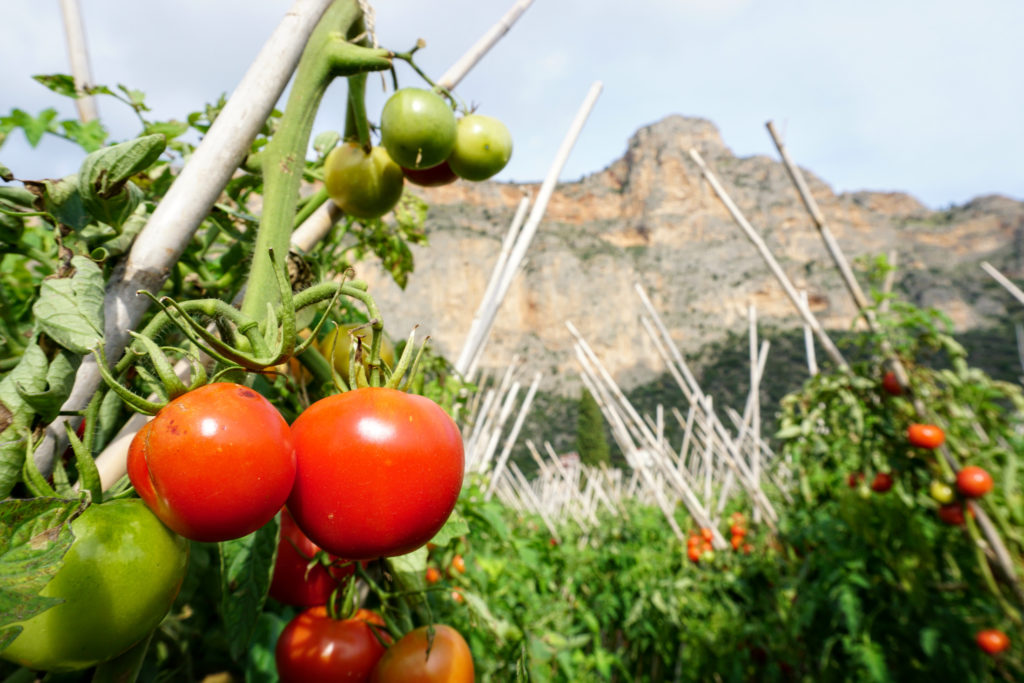 Leonidio has a very particular morphology. Even though it is located very close to the sea, the soil is extremely fertile, resulting in an a extremely active agricultural production. Here, the Tsakonian Eggplant, a unique variety of Eggplant, tastes significantly sweeter and it has a better, more filling taste. Due to mild temperatures all year long, there is significant production of tomatoes and lettuce. Hiking through the farm zones of Leonidio, you cannot miss the endless fields of orange and lemon trees. Shall you spot any farmers, do not hesitate to greet them and ask questions on their farming ways. You may also purchase some on their products at very attractive prices, while being ULTIMATELY fresh!
Beach Time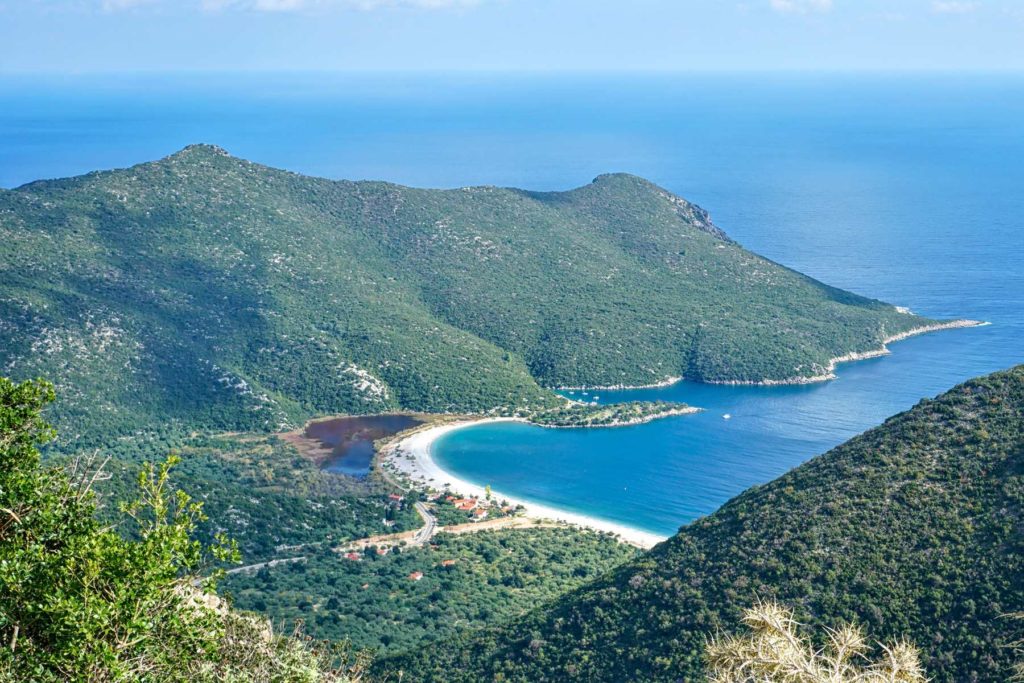 There are 4 spectacular beaches in close proximity to Leonidio. You may click on the url below to see where they are located.
Tigani, Thiopafto, Plaka, Fokianos
Note: paying those wonderful beached a visit, is a great idea even when you are cycling. We have a lot of great memories by doing so. You?