Overview
In Leonidio there are a lot of options you can choose from for your accommodation arrangements. All of them ensure an excellent level of service with great hospitality to cyclists. We have visited many of the lodgings in the greater area of Leonidio to inspect and check to what extent the cycling culture is welcomed (e.g. a safe place to store the bikes). Overall, we were extremely satisfied since many of the business owners were open to adopt new practices to embrace the special needs the cycling guests require. Below you may find our recommendations, which will make your stay comfortable and worry free for you, your bike and your family.
Archontico Hatzipanayoti
Type: Luxurious Guesthouse
Web: www.hatzipanayiotis.gr
Email: hotel@hatzipanayiotis.gr
Phone: +30 2757022476 – 2757029037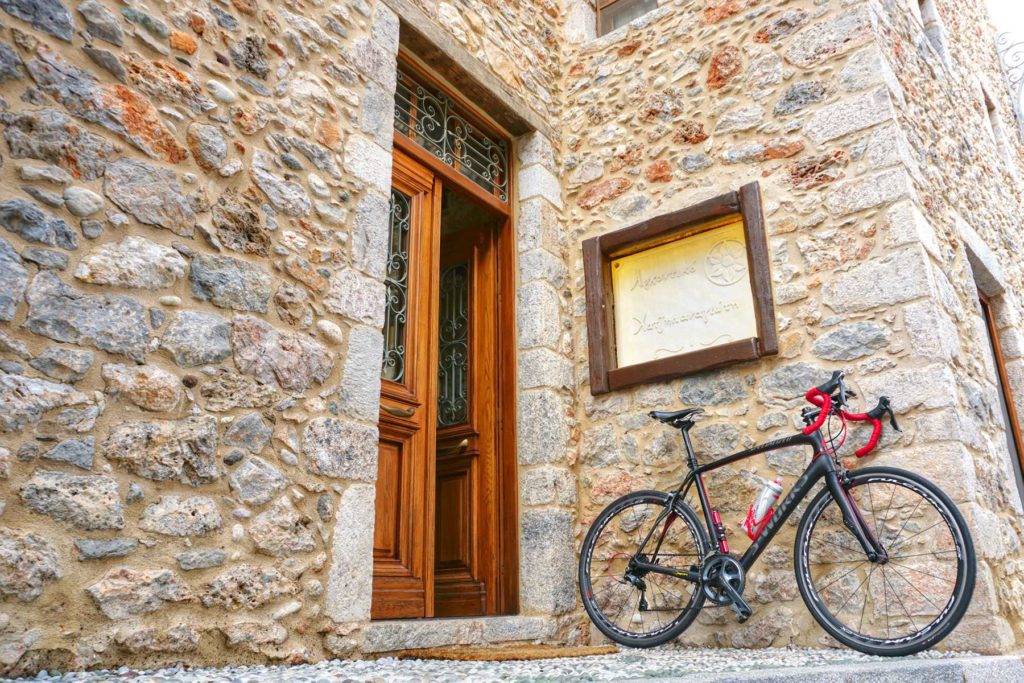 A traditional stone house, built on 1809, has been completely renovated and transformed into a modern, luxurious guesthouse. The pale colors of wood and stone combined with the old, stylish, furniture, create an idyllic and respectful atmosphere.
Agroktima
Type: Quality Guesthouse – Farming Estate
Web: https://www.agroktima.com
Email:info@agroktima.com
Phone: +30 6972774878, +30 6979400140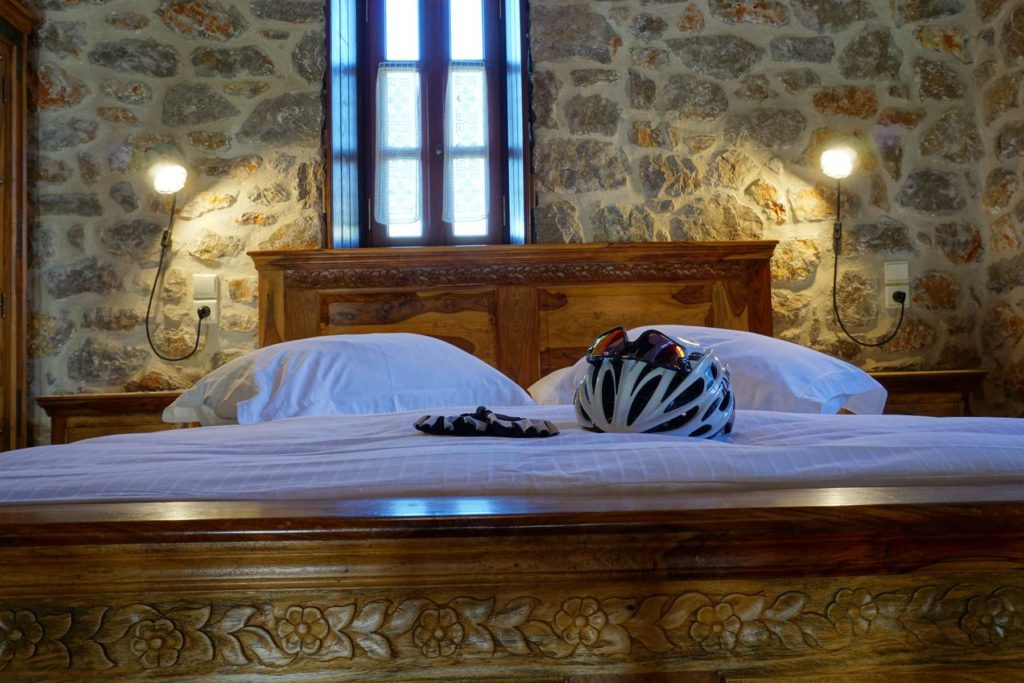 A small number of stone built residences are located in the a farming estate, with orange and olive trees. The breakfast, comprised locally made marmalades and bread, is delivered everyday in a basket, at your door, which make maintaining your privacy an easy case. Guests selecting to stay will definitely enjoy the tranquility and the quality of the surroundings.
Anna's House
Type: Affordable Home
Web: https://www.airbnb.com/rooms/27617684
Phone: +30 6936833735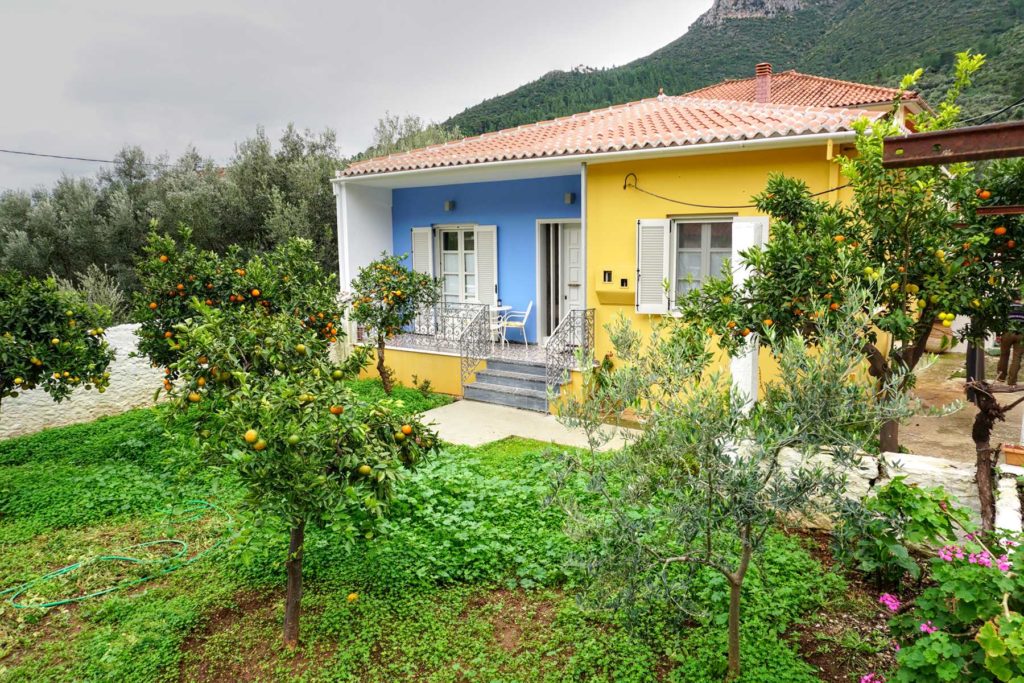 A spacious house, which can host up to 8 persons. It is fully equipped with everything you and your group require to prepare your own meals. The garden, full with orange and lemon trees, is the right place to your evening barbeque events (equipment is included)
Kamaria Hotel
Type: Affordable Hotel – Great Location
Web: https://www.kamaria-apartments.gr/en/
Phone: +30 2757022757, +30 6937301891
Located in the farmzone, only a few meters from the beach, Kamaria Hotel offers a great escape and isolation. Their rooms are very basic and some of them are very spacious, capable to sleep 4 or more people. Guests staying here, will not only appreciate the sound of the sea waves, but also the strong taste of Greek hospitality. George, the owner of the hotel, his cordial friend Giannis along and their families, often spend their evenings by gathering together to walk on the beach, cook, and, undeliberately, drink some home made "tsipouro". They share stories and great laughter, while all guests are welcomed to participate.